EXPERIENCED AND PROFESSIONAL REAL ESTATE AND BUSINESS LAWYERS (Virtual Services Available)
15 Ihuntayi Road, Oniru, Victoria Island, Lagos, Nigeria
NOT JUST YOUR LAWYERS, BUT YOUR TRUSTED LEGAL PARTNERS AND ADVISORS FOR YOUR REAL ESTATE AND BUSINESS NEEDS
Trusted by OVER 100 CLIENTS ( companies and individuals) across 4 continents
Hello there, I am Tosin Omotosho, the smart entrepreneur's and smart real estate investor's lawyer.
I and my team help entrepreneurs with the legal aspects of their businesses like getting prompt legal advice, drafting detailed contracts to protect their interests, representing them in business transactions and negotiations and all things legal as regards their business.
We work with Real estate owners and investors by doing due diligence when buying property, drafting the necessary documents and contracts to show their new ownership, perfecting their ownership, managing their real estate investment portfolio, representing them in property transactions and management and giving timely and prompt legal advice on real estate in Nigeria.
What we do for our clients
Save yourself from regrets
As an entrepreneur you need a lawyer from the start of your business and at every stage of their business.
We do so through the following.
Company Formation, Trademark Protection and Registration

Intellectual Property Protection and Assignment
Post Company Incorporation/Registration matters
Negotiation and drafting of contracts like employee contracts, non-disclosure, shareholders' agreement, website terms and conditions, website privacy policy, partnership agreements etc
Legal advice on your business transactions on how to make the most profit in your transactions whilst protecting your interests.
Dispute Resolution
Whilst Real Estate remains one of the best asset classes, it is only profitable when you invest and manage it with the help of experienced professionals.
As your Real Estate lawyer, we help you from the start of your journey,
Doing the necessary due diligence and verification to ensure you don't get scammed of your hard-earned resources.
We also provide legal advice for both individual investors and corporate investors, Real Estate consultants and other stakeholders in the Real Estate industry.
We draft the necessary detailed documentation for all Real Estate transactions like purchase, sale, lease, gift, rentals etc. to protect your interests as an investor and stakeholder.
At Charis Legal Practice, we are your legal partner to success in your real Estate investments.
Benefits of Working with Us
What Our Clients have to say
Highly detailed. She has a good and vast understanding of her field which is an added advantage.
Olukayode OYENUGA
2023-09-28
I engaged Charis Legal for the purchase of a property without physically meeting the Principal, Mrs Tosin Omotosho. I was greatly impressed with the quality of LEGAL & NON LEGAL advice they offered during the transaction process to avoid future loopholes. They can therefore, be trusted with your property and commercial transactions. Kudos to Charis Legal. 👍👍👍
Teejay Freeman
2023-07-15
Highly recommended for anyone who wants top tier legal representation ✅.
Charis Legal is a thorough breed professional Legal firm with great understanding of the real estate business. The firm helped with all the process of acquiring a property and made it looked so easy and seamless. All background checks were done diligently. I will recommend them anytime, any day. Thank you Mrs Omotosho for the guidance.
Tolulade Ademisoye
2023-05-25
Charis Legal facilitated our company registration process in Nigeria which happened without any hassle. Kudus to Tosin! I'm looking forward to seeing more product lines for entrepreneurs in the area of legal business management.
Israel Benedict
2023-05-23
I am extremely grateful to the real estate lawyer for her exceptional legal advice. Her expertise and guidance were invaluable throughout the entire process. She took the time to understand my unique situation and provided personalized solutions that exceeded my expectations. Her professionalism and attention to detail ensured that all legal aspects were thoroughly addressed, giving me peace of mind. I truly appreciate her prompt responsiveness and clear communication, making the complex legal matters easier to comprehend. I highly commend her for her outstanding legal advice and would wholeheartedly recommend her services to anyone in need of a real estate lawyer.
Nkemjika Okoye
2023-02-20
Tosin is very good at what she does, she's constantly investing in herself which helps her deliver quality service to her clients. Looking for a lawyer to help you grow your business, seal that property deal or even find the perfect property? Tosin is your person! I recommend her services 100%
Omoshalewa Awomodu
2023-02-18
The services at Charis legal practice is top-notch and excellent. I will therefore recommend it to anyone anytime.
Kingsley Izimah, Esq.
2023-02-18
I worked together with Mrs. Tosin Omotosho, the Principal of Charis Legal Practice in the law firm of Ebun-Olu Adegboruwa, SAN, and having gained such huge experience in legal practice, she launched her own private practice where she has carved a strong niche in property law practice. If you are looking for a firm of business and property lawyers, I highly Charis Legal Practice. Best regards, Kingsley Izimah, Esq.
Atinuke Babatunde
2022-11-21
I have worked with Charis Legal on different projects and the experience has been the same and consistent. Charis Legal will go beyond and above to deliver on their job. I have also referred them to others and they have all come back with the same excellent reviews. What I particularly love about Charis Legal is their professionalism and efficiency. They constantly follow up with their clients and do not wait for the client to follow up with them. They are diligent, hardworking and understand the legal terrain very well. Tosin is very patient and will deliver even before the due date. She is constantly looking out for the interest of my brand and works tirelessly to get the job done. I appreciate the work they do and would recommend them to more people.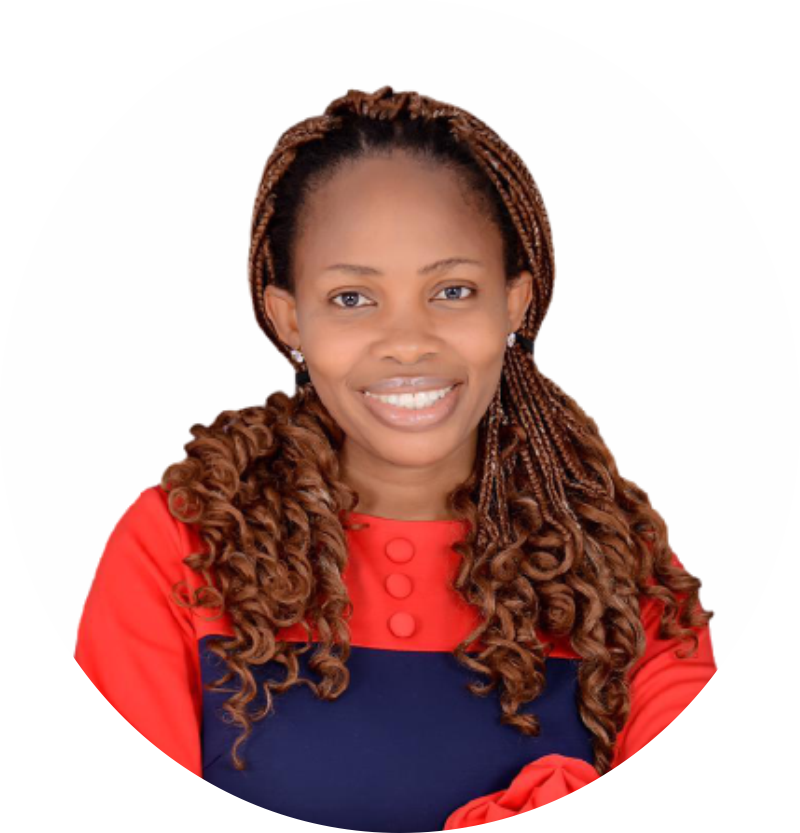 A Personal Note from our Managing Partner
Hello,
I am Tosin Omotosho, and it is a pleasure to have you on our website.
I have been a business and real Estate lawyer for over 14 years, and I spent my first 8 years cutting my teeth in a topmost Lagos law firm before starting Charis Legal Practice.
As an undergraduate of Law at Obafemi Awolowo University, I dreamt of helping lots of people get out of trouble or even avoid trouble altogether with my knowledge of the law.
I started my career at a topmost law firm in Lagos where I practiced for 8 years and cut my teeth in real estate law, legal advisory, dispute resolution, commercial litigation.
I saw firsthand how not getting access to prompt, timely and professional legal support ruined many Businesses and Real Estate Investment.
In 2017, I started Charis Legal Practice and our vision is to be our client's trusted partners in business and not just their lawyers.
We seek to understand each client's peculiar needs and use our knowledge and expertise to help you achieve your goals (within the ambits of the law), whether you are an entrepreneur or a real estate investor.
Now thanks to technology, I and my team serve our clients are all over the world from every part of Nigeria to other countries like the UK, Canada, and the USA.
We have served over 100 clients (both individuals and companies) within 5 years of our existence and more than 50% of our clients have become repeat clients.
Yes, our clients trust us because we don't just work with you as your lawyer, we are your partners.
Care to join us today.
You can contact us by calling, sending a text message or WhatsApp message to 08067579491
HOW TO USE OUR SERVICES
You can contact us by calling, sending a text message or WhatsApp message to 08067579491

Send an email to [email protected]
Tosin Omotosho (LL.B OAU, B.L), Charis Legal Practice
Tosin has been featured in...
How to set up and register a Travel and Tours Company in Nigeria  In Nigeria, the travel and tourism industry has witnessed exponential
Read More »
16 COMPANY CHANGES  (YOU DID NOT KNOW ABOUT )INTRODUCED BY THE NEW COMPANIES AND ALLIED MATTERS ACT, 2020: It is obvious that our world moves
Read More »
PARTNERSHIP UNDER THE COMPANIES AND ALLIED MATTER'S ACT, 2020 A partnership is an arrangement between two or more people (the "Partners") to do business together
Read More »