THE NUMBER ONE RULE OF INVESTING IS 'DONT INVEST IN WHAT YOU DONT UNDERSTAND'
Before You Invest In Real  Estate in Nigeria, How well do you know about real estate as an asset? 
Imagine you could invest in real estate, get income on a regular basis, have your real estate appreciate 
And live the life you love without  worrying about money 
BECAUSE REAL ESTATE INVESTMENT PAYS ALL YOUR BILLS
BUT FIRST
YOU HAVE TO LEARN HOW TO IDENTIFY THE SAFE & LEGIT REAL ESTATE OPPORTUNITIES 
SO THAT YOU DON'T GET  SCAMMED
SO YOU CAN EXPERIENCE FINANCIAL FREEDOM AND LIVE THE LIFE OF YOUR DREAMS FROM THE RETURNS YOU MAKE ON REAL ESTATE
Real Estate in Nigeria remains a profitable and safe asset to invest in ( when you get it right).
It is a solid and tangible form of investment and 90% of the world's millionaires became millionaires by owning real estate.
However many investors in Nigeria like you are scared because of the sad stories they have heard or experienced, they are ignorant of too many terms flying around and they wonder what it all means
C of O
Excision
Gazette
Governors' consent
Deed of Assignment etc
Trusted by
70 people
and counting
N15,000 Today, Becomes N39,999 Once Timer Hits Zero
Introducing the 'Due Diligence in Real Estate Masterclass'
Only A Few Days Left
( Instant Video Course , less than an hour)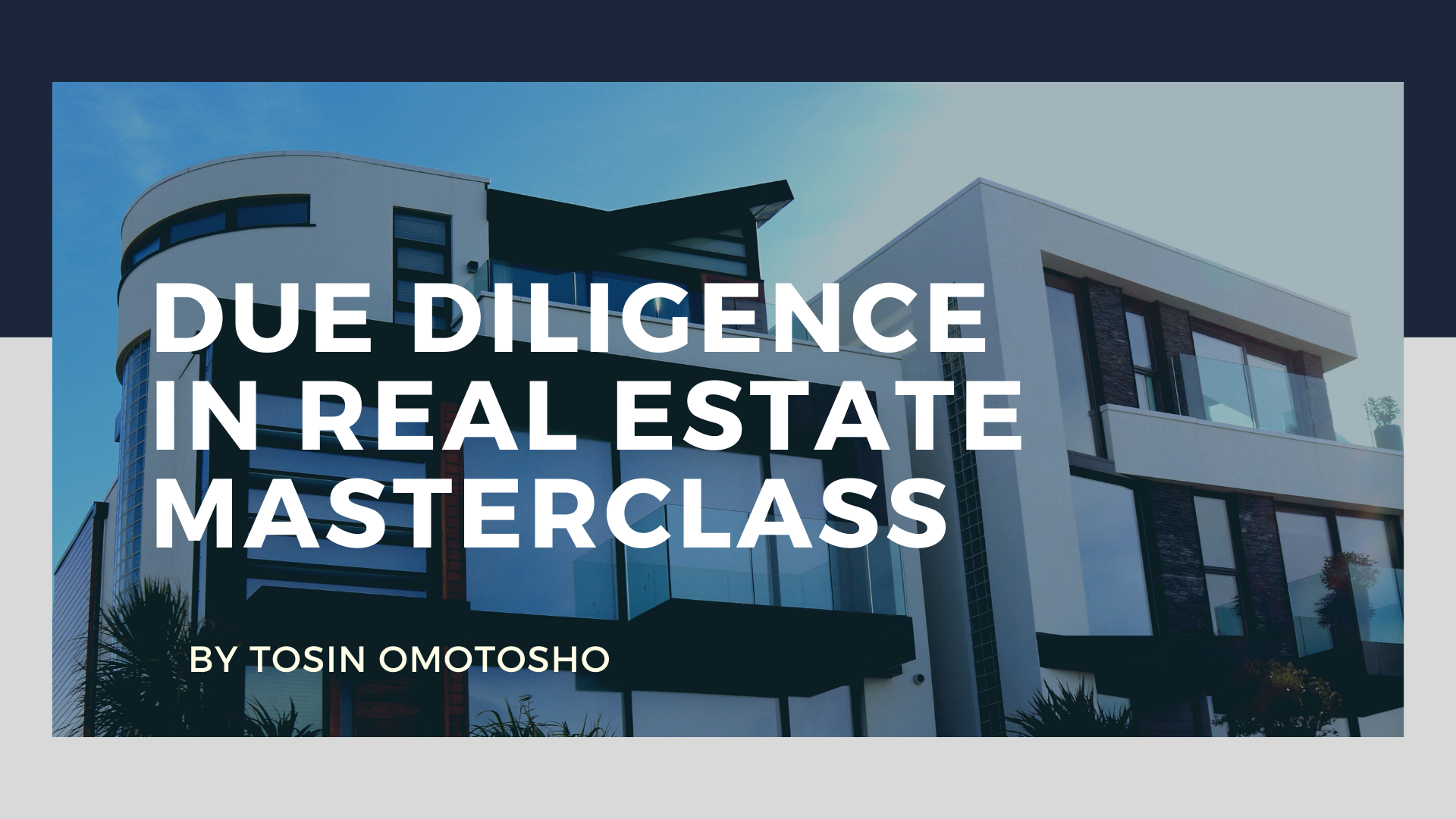 Only N15,000 Today Only (Save 39,999 Today)
Get Instant Access To The Course For Just N15,000 instead of N99,999! Delivered Instantly. Start learning in the next 2 Minutes
15 very important questions to ask before you buy that property 
What due diligence is , why it is important and how to do due diligence
What to look out for when buying registered and unregistered real estate( I'll explain the difference between the two in the masterclass )
How to gather local intelligence to find out what the owners of the property won't tell you.
What to look out for when buying land from an individual, group of individuals, company , family before buying real estate 

How to do due diligence when buying bare land , off plan property, built up property and mortgages.

Different documents that show ownership of property , how to know genuine ownership and meaning of common terms in real estate.
The neccesary searches to carry out when buying Real Estate and professionals you need for a safe and profitable real estate investment.
What to do after you have done the due diligence.
Specific tips to help you in the process of payment, documentation, signing of documents, taking possession and perfecting your new title ( ownership).
Downloadable checklists to help you implement what you learn
If you are like me, you like classes that are easy to understand, without legal or technical  jargons, taught in simple everyday English with illustrative stories to make you understand . You will love this Masterclass
She Made A Bad Investment and She Is Regretting It Now
Reviews from smart investors like you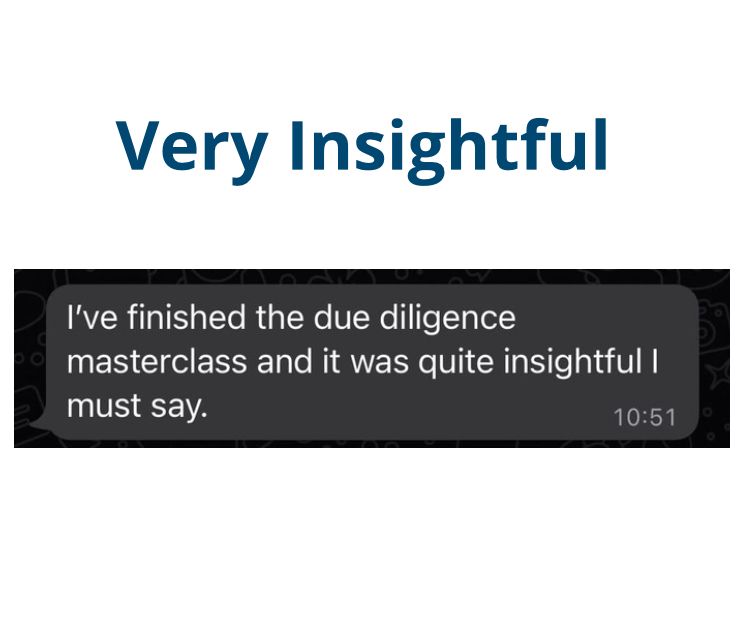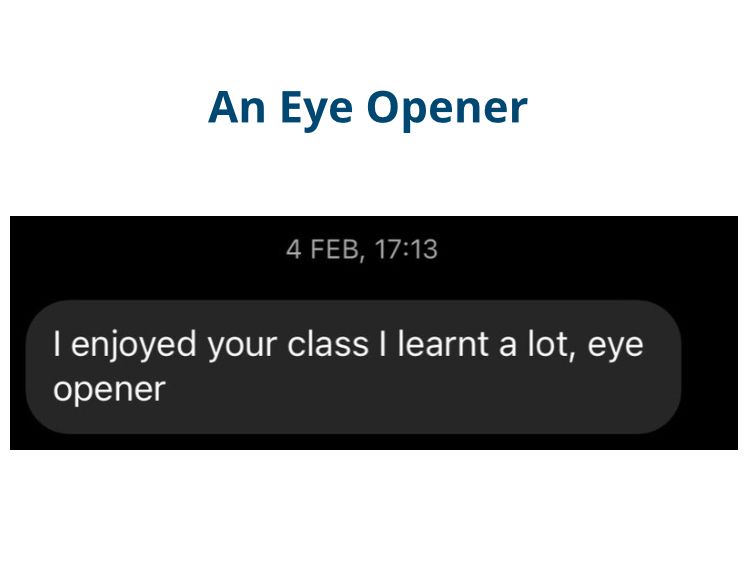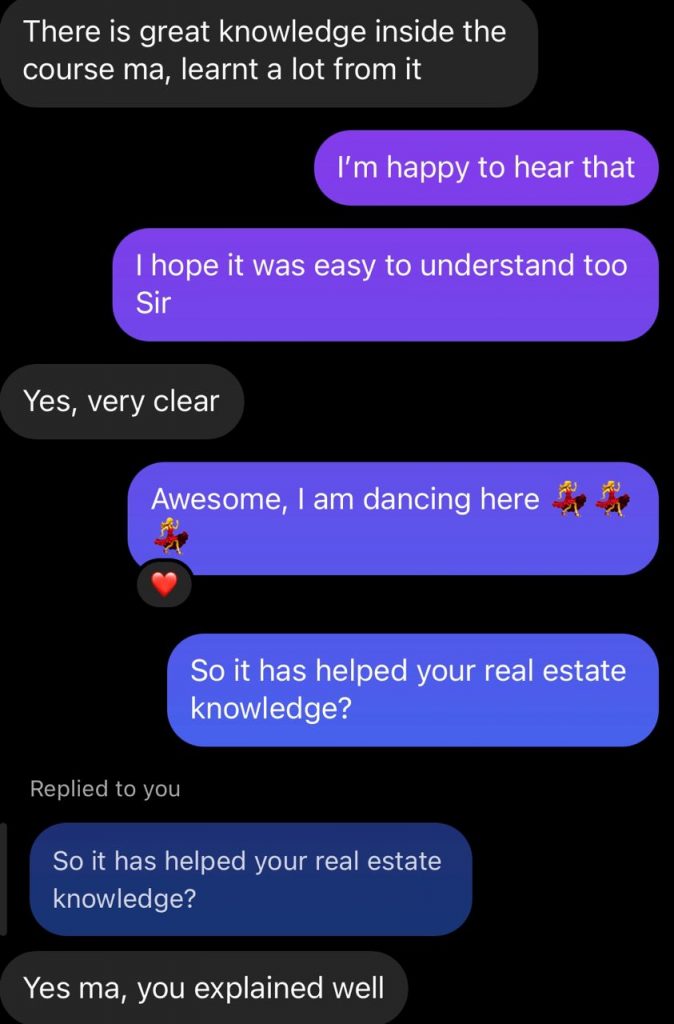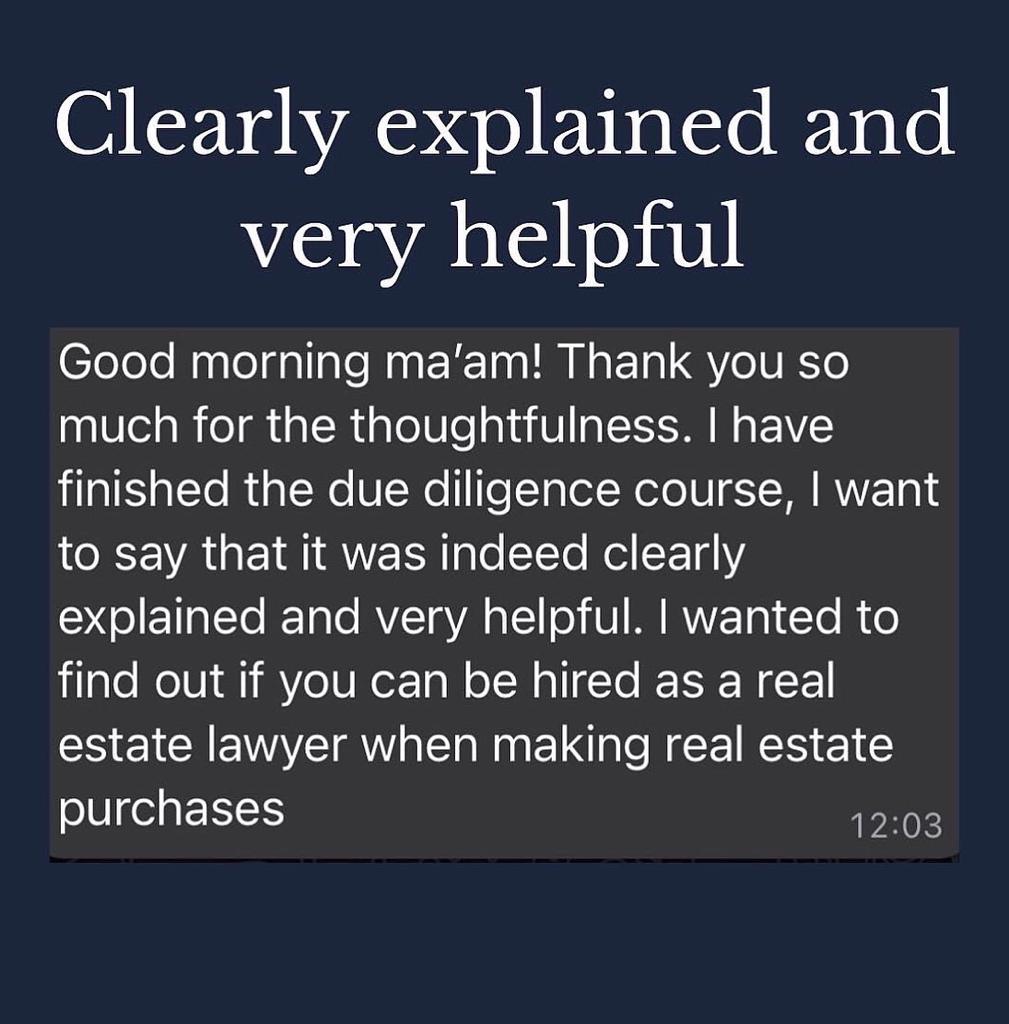 You Have A Choice Not To Make The Same Mistake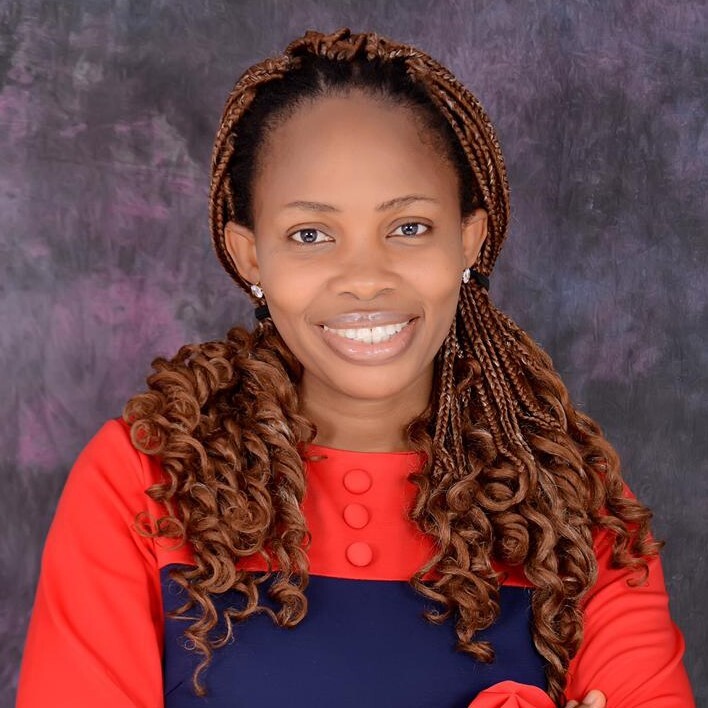 TOSIN OMOTOSHO LL.B OAU, B.L (REAL ESTATE LAWYER OF OVER 13 YEARS)
BARRISTER AND SOLICITOR OF THE SUPREME COURT OF NIGERIA
BUSINESS AND REAL ESTATE LAWYER WITH ACTIVE PRACTICE EXPERIENCE OF OVER 14 YEARS
LEGAL CONTENT CREATOR
AUTHOR of two books
Wife and Mom of 2
Loves making legal information simplified
BOARD MEMBER AND COMPANY SECRETARY OF PROPERTY TECH STARTUP, RENTORS NG
SPDC (SHELL PETROLEUM DEVELOPMENT COMPANY) UNDERGRADUATE SCHOLARSHIP RECIPIENT
AWEC(African Women Entrepreneurship Cooperative) ALUMNA
WHO IS THIS MASTERCLASS FOR
Anyone who wants to invest in real estate in Nigeria without getting scammed.
Anyone who wants value for money in real estate in Nigeria.
Realtors and Real Estate Companies who want to build a trusted brand by selling no scam zone property.
Both newbies and seasoned real estate investors.
All stakeholders in the real estate industry
WHAT EXACTLY IS IN THE MASTERCLASS?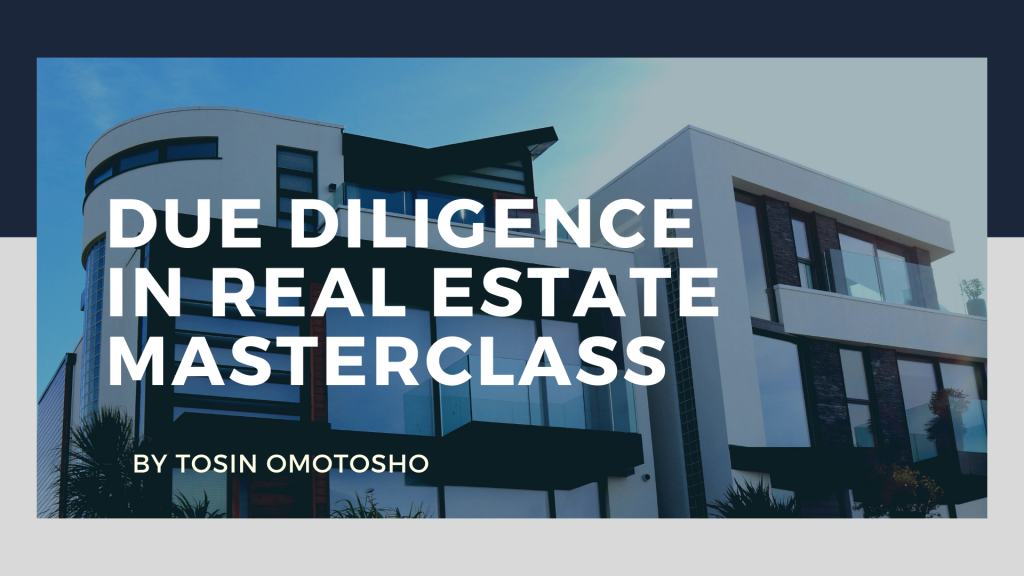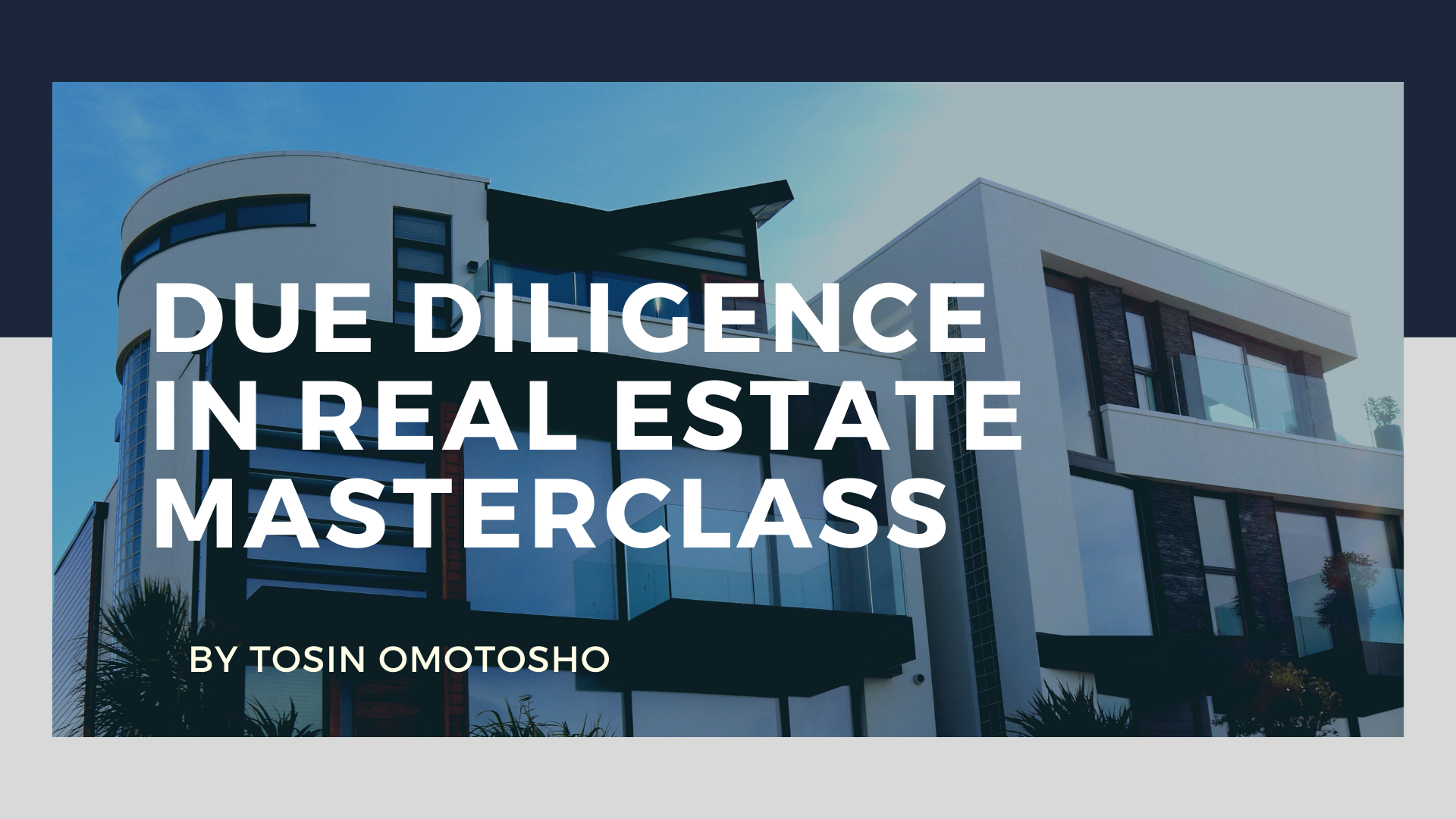 In Module 1, you will learn how real estate can be the safest asset you can invest in to generate returns and live life on your terms
You will also learn 5 important facts you must know about real estate ( I bet you didnt know them before)
&
How to get the best of the Masterclass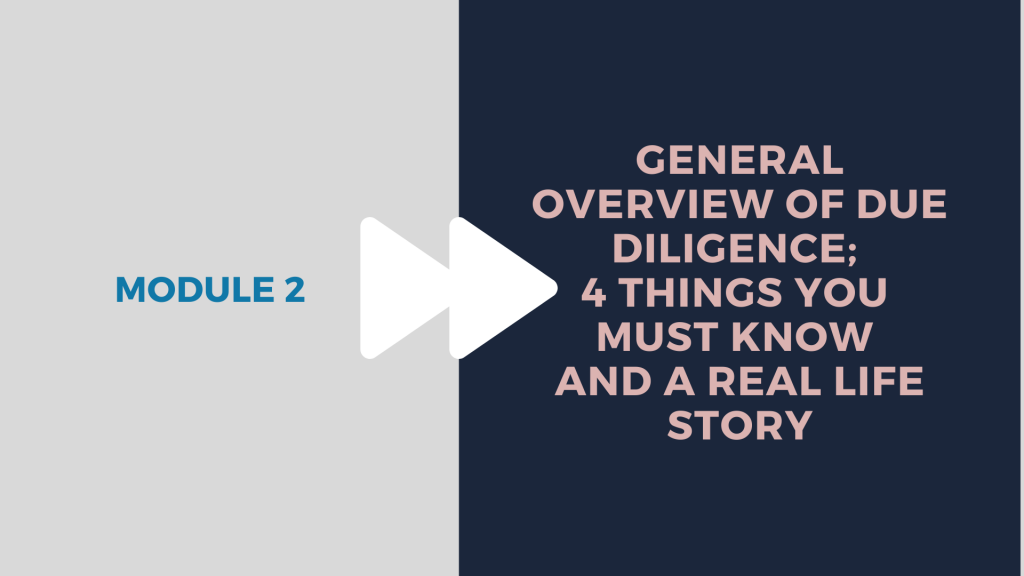 You will love module 2 where you will learn
What real estate is

The risk of investing in real estate and how to protect yourself

How due diligence is done

Who does due diligence

A real life story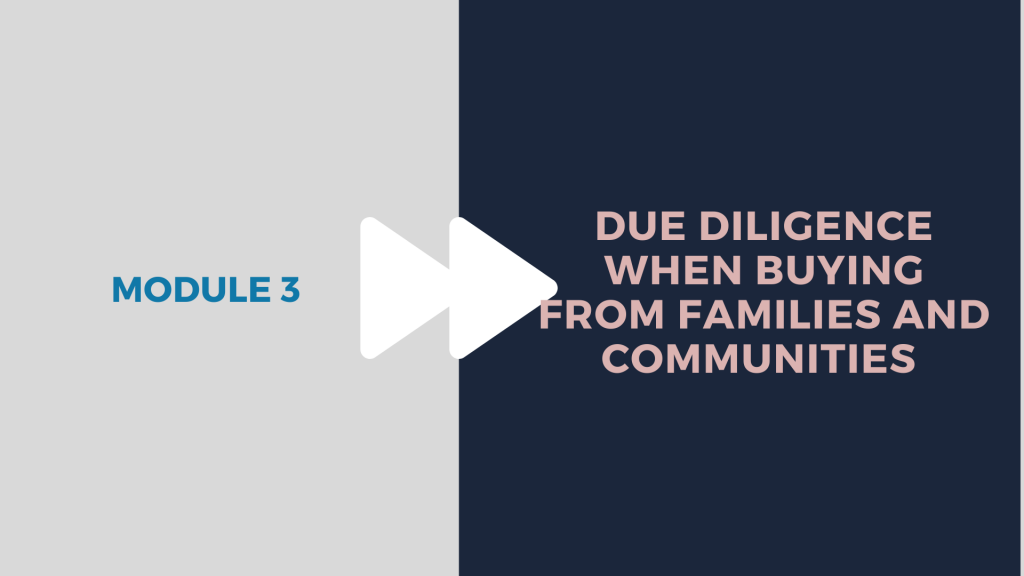 You will love Module 3, buying from families and communities; I share how to deal these peculiar set of people called Omo-oniles when buying from them.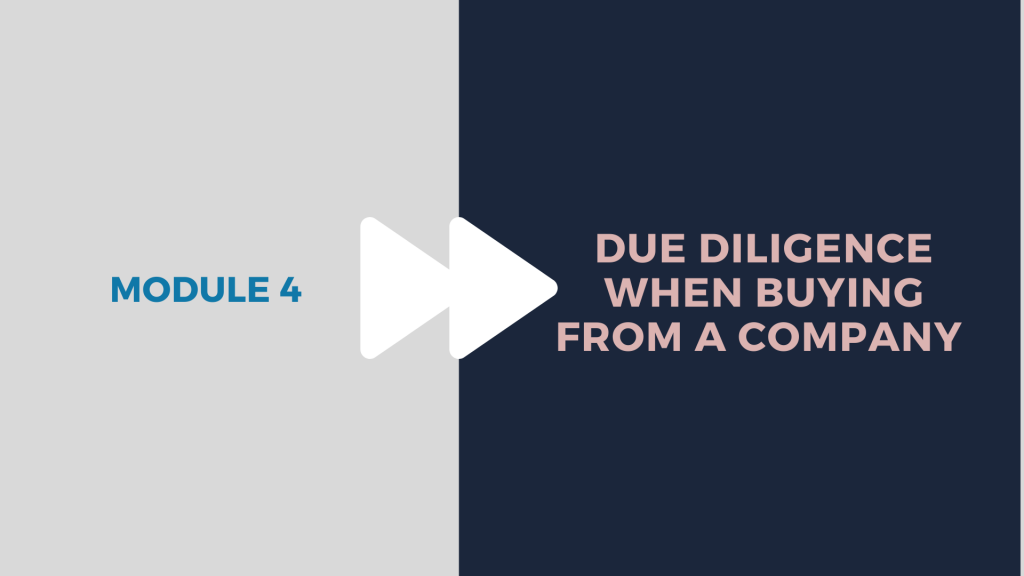 A lot of Real Estate Companies are out there;  what steps should you take to protect yourself when buying from a company.
You will learn it here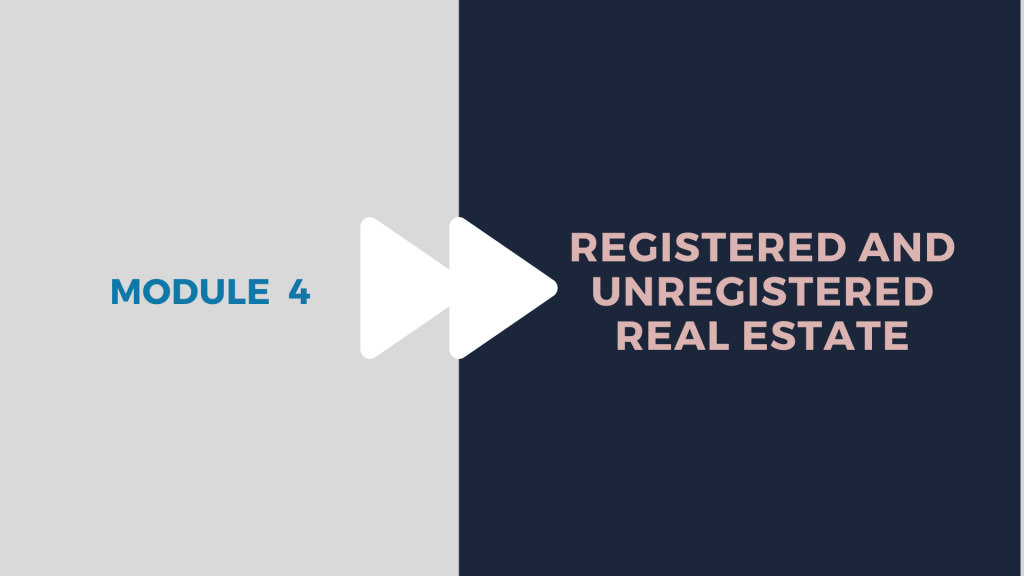 Registered title?
Unregistered title?
You will understand the difference between the two and what to do in each case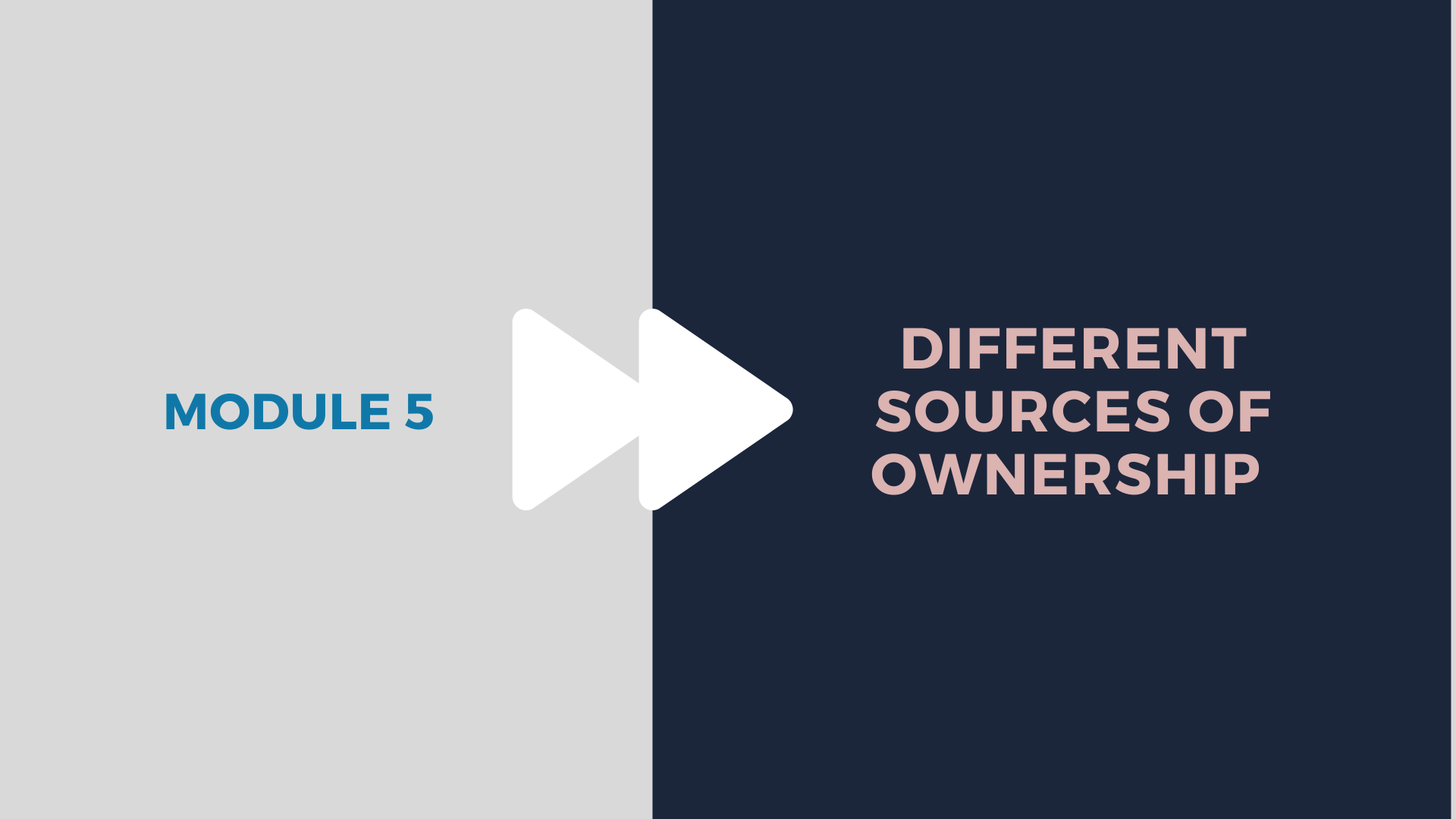 How can a person become owner of property?
I share it all  in this module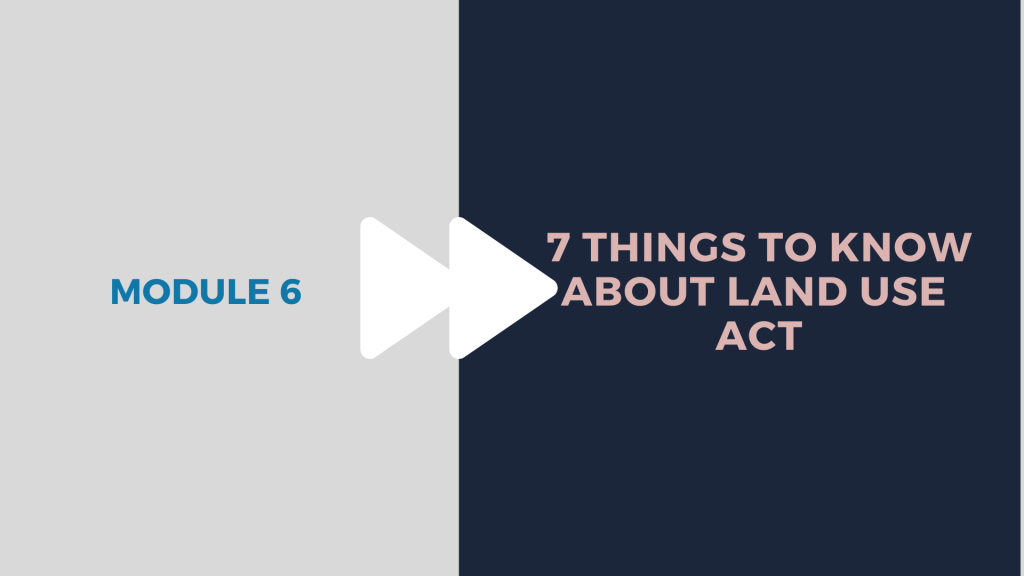 The Land Use Act 1978 is the a federal law that guides real estate in  Nigeria.
I share the important things you need to know about it.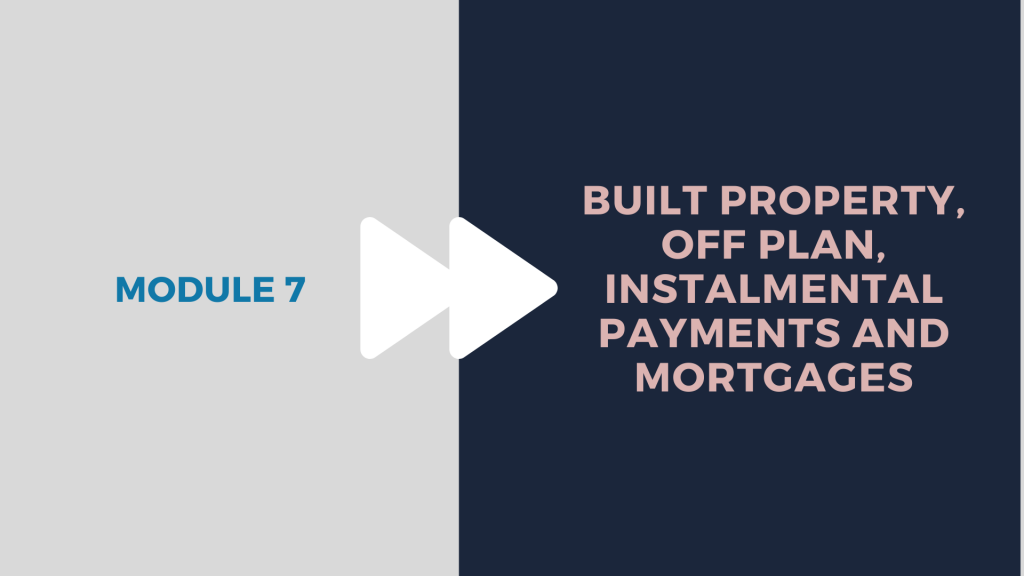 Due Diligence steps to take when buying a built property, off plan, instalmental payments and mortgages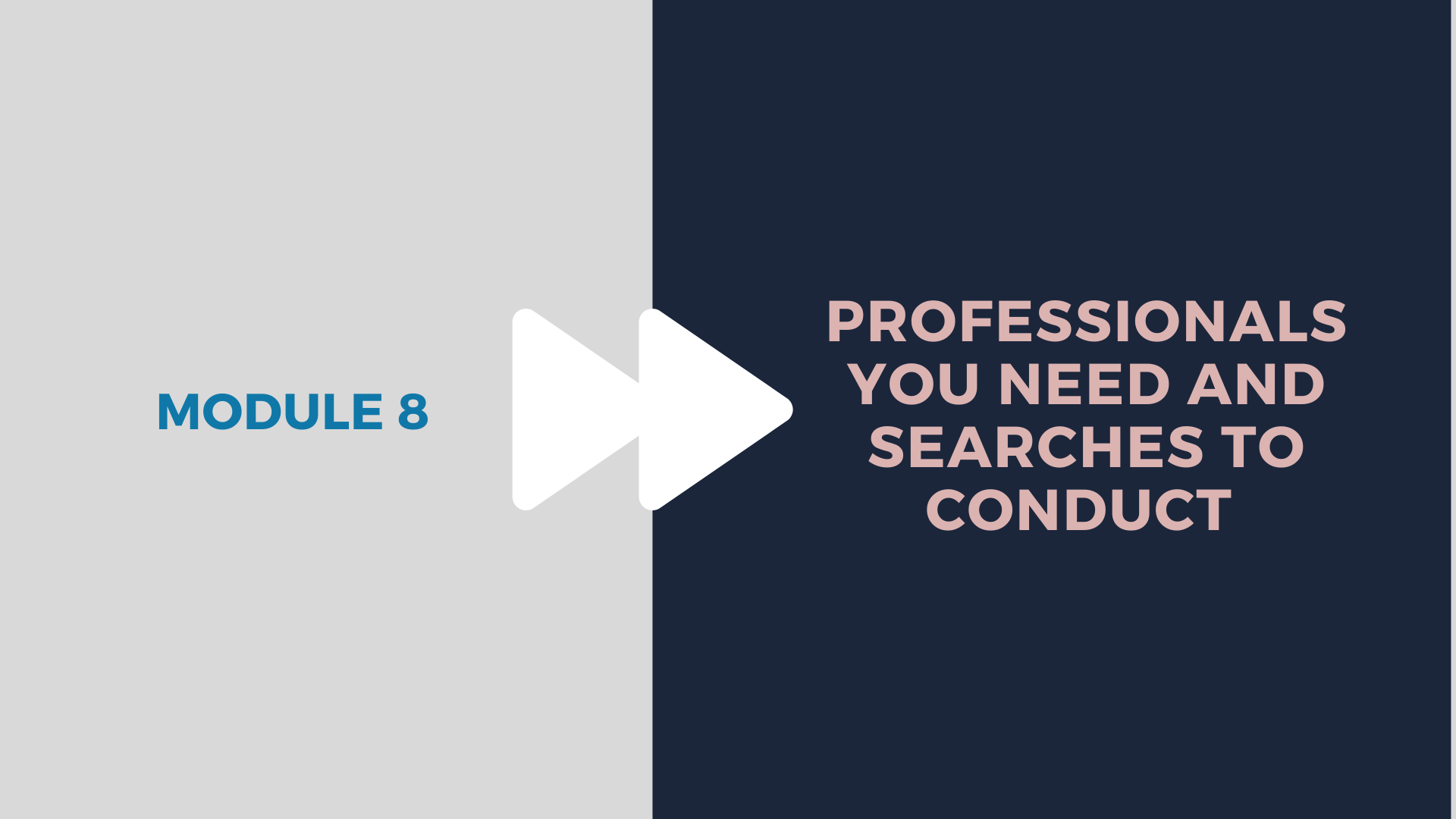 Who are the professionals you need and what searches need to be carried out
Module 8 teaches you all that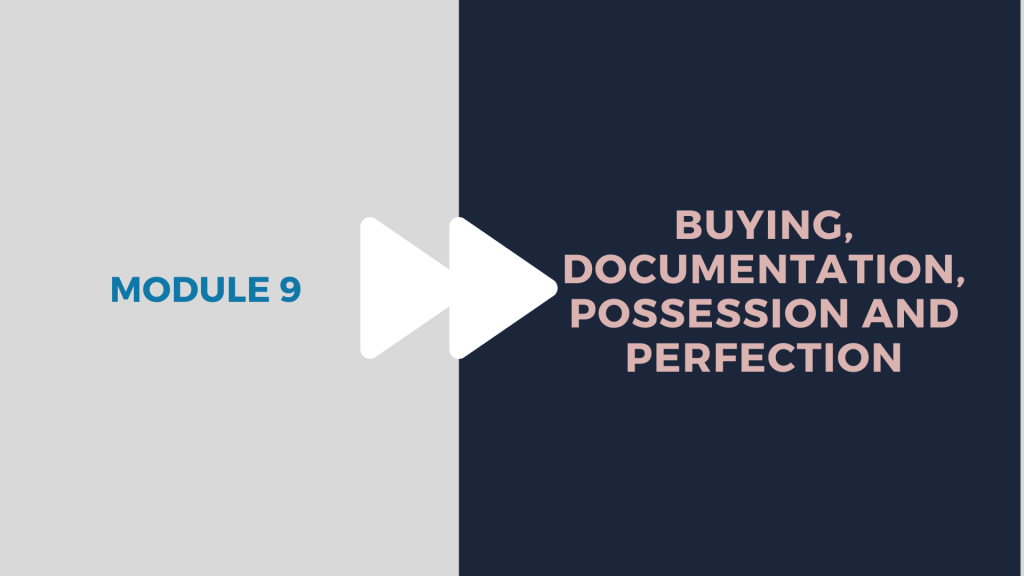 After a positive report , what should you do when buying, the necessary documentation, taking possession and perfecting your title(ownership)
Downloadable checklist: 15 questions to ask before buying property
THE ENTIRE MASTERCLASS IS LESS THAN AN HOUR, STRAIGHT TO THE POINT. 
NO LEGAL JARGONS AND EASY TO UNDERSTAND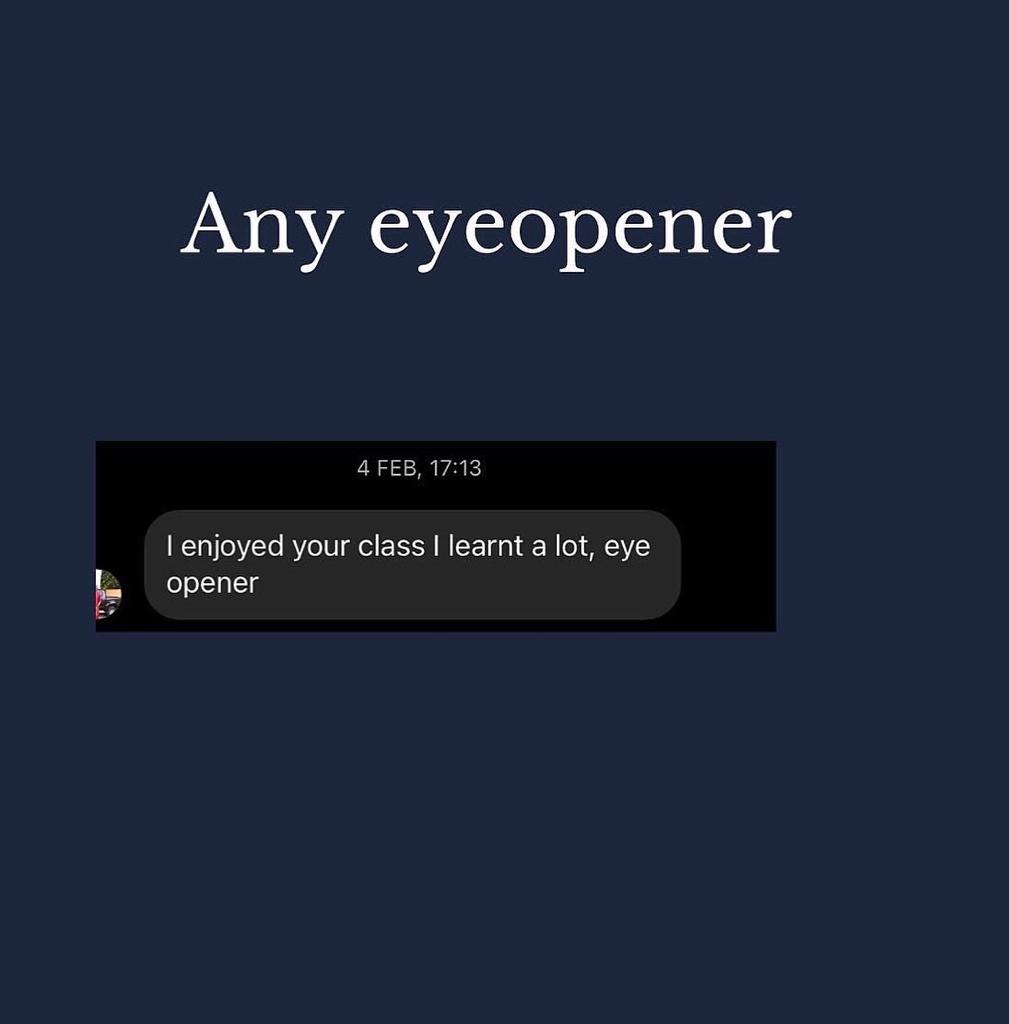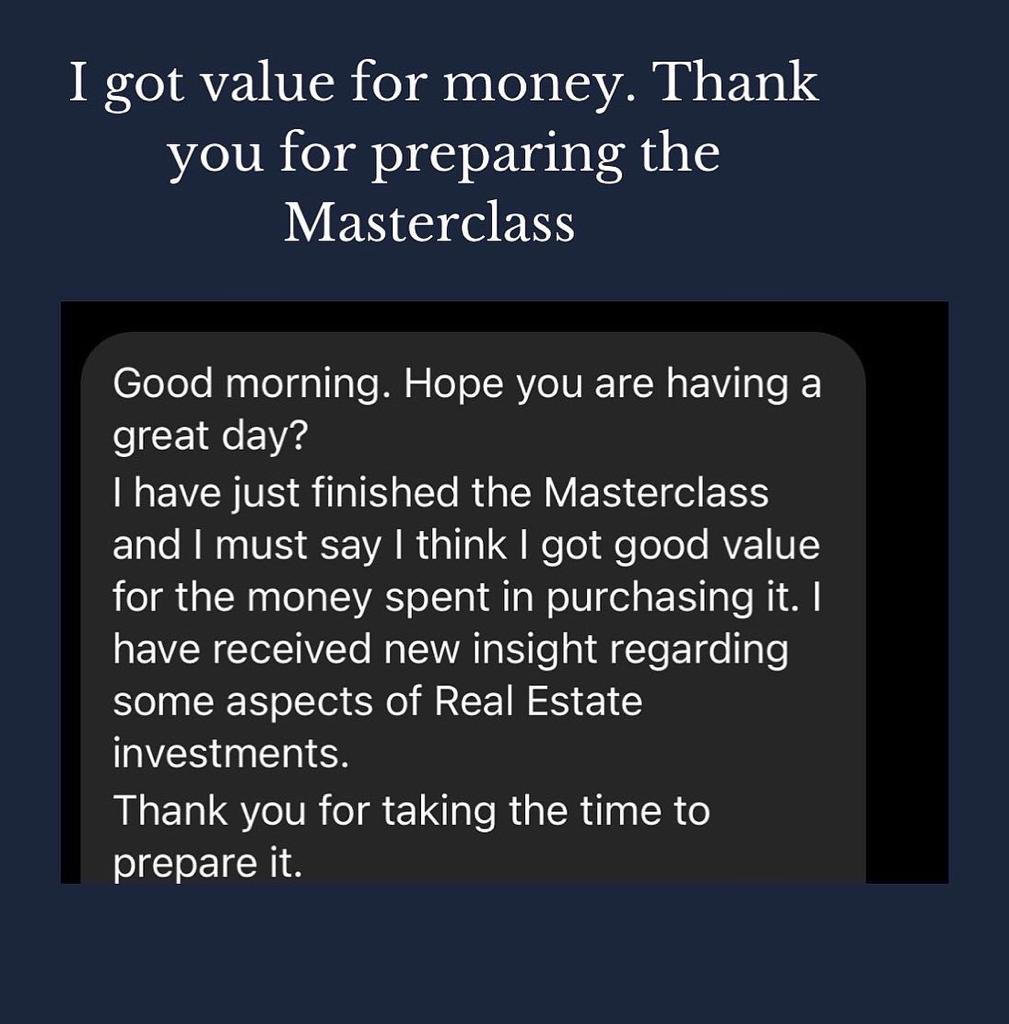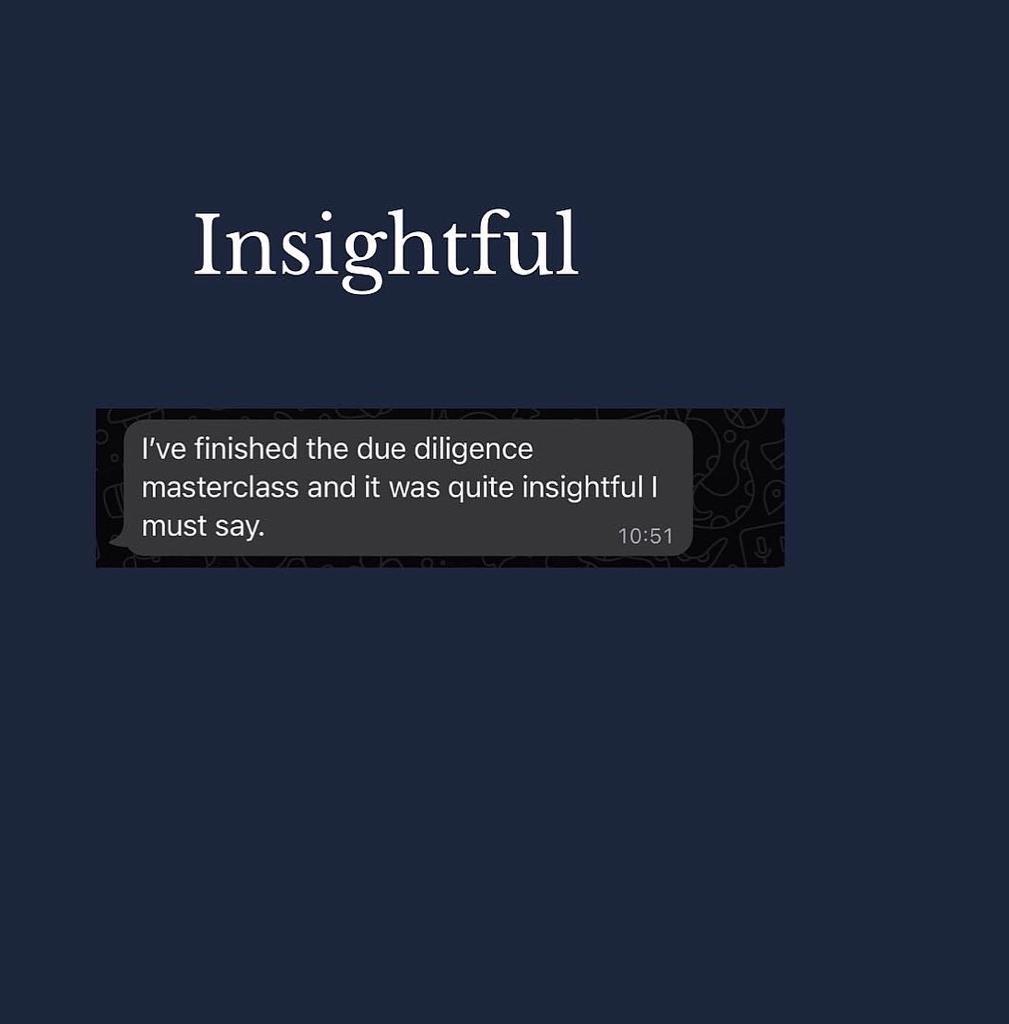 Tosin Omotosho is a very diligent, trusted and humble lawyer with exceptional attention to details
Thank you for all you do. Barr Tosin is a professional real estate lawyer who is not just in for the service but also understands a client's needs as a friend to ensure they get the best
With the the Due Diligence in Real Estate Masterclass, you  have at your disposal , a clear rodmap to not just becoming your own landlord, but also owning a bevy of properties so your biggest headache is which one to live in and which ones to rent out.
Frequently Asked Questions
LEARN BY TRIAL AND ERROR AND LOSE MILLIONS OF NAIRA TO SCAMMERS IN REAL ESTATE IN NIGERIA
OR
2.JOIN  70 AND COUNTING SMART REAL INVESTORS TO  FOLLOW A TESTED AND TRUSTED FRAMEWORK (FOR JUST N15,000 AND LESS THAN AN HOUR)
PERSONAL NOTE FROM THE AUTHOR TO YOU
'Hello my name is Tosin Omotosho and I run Charis Legal Practice from Lagos Nigeria with clients all over the world thanks to technology.
It is my pleasure to have you here.
If you love gist like I do, then let us talk a little.
In 2017, after a 9-year career at a top law firm in Lagos, I founded Charis Legal Practice a Real Estate and Business law firm based in Victoria Island, Lagos , Nigeria.
I have had lots of experience with people running into legal problems with their real estate investments, real estate investors making bad decisions resulting in land disputes, and this prompted me to start sharing helpful legal tips online.
I discovered there is a lot of ignorance about how to go about real estate in Nigeria without getting scammed.
I do not want you to go through that.
Over the course of the past 14 years since I became a lawyer, I have worked in over 100 transctions in real estate ranging from resolving disputes to different real estate transactions(property purchase, leases, tenancies, mortgages etc)
As a lawyer, I try to salvage the situation (some are successful to some extent, but some are totally irredeemable).
I then noticed there is a need for stakeholders to have a framework that guides them.
Hence this 'DUE DILIGENCE IN REAL ESTATE MASTERCLASS'.
This Masterclass will help you to
Avoid scams in real estate and invest safely and profitably.
Ready for a journey to profitable real estate investments?'
This page is not affiliated with facebook.
Copyright © 2022 Charis Legal Practice.